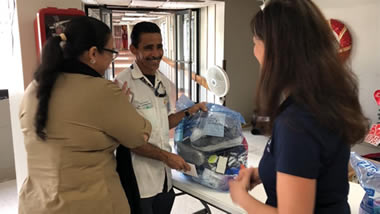 Our major milestones and accomplishments extended through our entire organization, from our people to our patients and the community we serve:

Our People
In late 2016, Foundation made a commitment to cultivate an environment that supports resiliency and prevents burnout for our physicians, allied health professionals and staff. We formed a Burnout Advisory Group to develop a multi-year framework for this initiative, and interviewed staff across the organization to understand concerns and generate ideas that translated into plans, programs and initiatives all focused on reducing stress and improving professional satisfaction. Initiatives included:
Bringing in speakers and sending providers to workshops to learn about resiliency, tools for self-care and managing stress.
Introducing pilot programs with Scribes and PA-Cs to increase professional satisfaction among our care teams.
Additional centralized service support to our practices for prior authorizations, data entry, indexing and medical record releases.
A new Emerging Leadership Program to support the development of providers in future leadership roles.