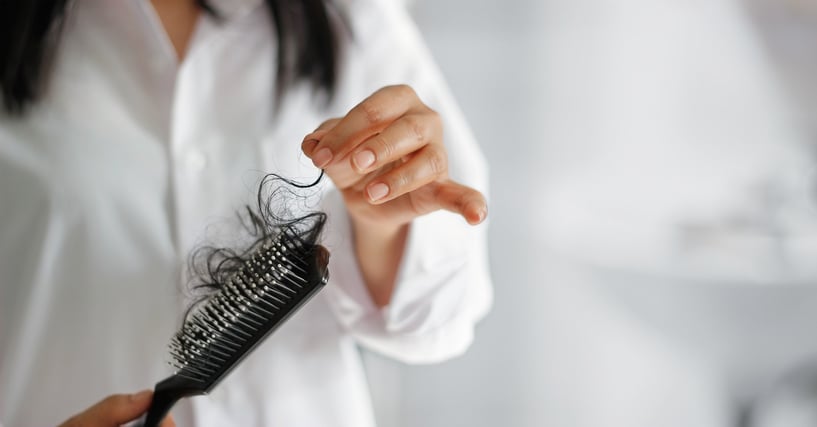 Foundation Hematology/Oncology offers new technology to help patients keep their hair during chemotherapy
Men and women undergoing chemotherapy in southern New Hampshire now have access to a groundbreaking treatment to help reduce their hair loss. The Paxman Scalp Cooling System, also known as the "cold cap," alleviates the damage chemotherapy causes to hair follicles, reducing the likelihood of hair loss in cancer patients with solid tumors, such as those from ovarian, breast, colorectal, bowel, and prostate cancer. During treatment, coolant is circulated through the system to the cap to keep the scalp cool and at a constant temperature. The cold cap is typically worn 30 minutes before the start of chemotherapy, during the period of receiving chemo, and up to 90 minutes after.
Foundation Hematology/Oncology is the only cancer center in the region to offer this new treatment. The cost of "scalp cooling" is dependent upon the number of chemotherapy treatments needed. While the treatment is typically not covered by insurance, Paxman offers financial assistance for those who need it
At Foundation Hematology/Oncology, we combine compassion with expertise, delivering the highest level of care in a supportive environment. Our world renowned team of Massachusetts General Hospital-affiliated physicians provide access to the newest clinical trials and treatment options. This seamless care, delivered locally by world-leading physicians, gives patients what they need most when they are fighting cancer—peace of mind.
To learn about cancer care at Southern New Hampshire Health, or about Scalp Cooling visit SNHhealth.org/cancer or call Foundation Hematology/Oncology at 603.886.7900.