Over the years, New Hampshire has consistently ranked high in national and local polls and it's easy to see why. As New Hampshire residents, we don't pay sales or income tax, we have some of the best schools in the country (both K - 12 and at the collegiate/university level), and our crime rate is one of the lowest in the nation. So it comes as no surprise that Nashua has earned a top spot in WalletHub's 2018's Best- & Worst-Run Cities piece (emphasis on the BEST section).
What makes Nashua a top-ranked city in this ranking? Well, we cracked the top 10 by earning great scores in the Quality of City Services and also performed well in the Total Budget per Capita'.
What does this ultimately mean for the residents of city? It means Nashua is doing a great job in some very important areas. Here are some that we are particularly proud of.
We have one of the lowest infant mortality rates in the nation, which is just one indication that our healthcare is top notch!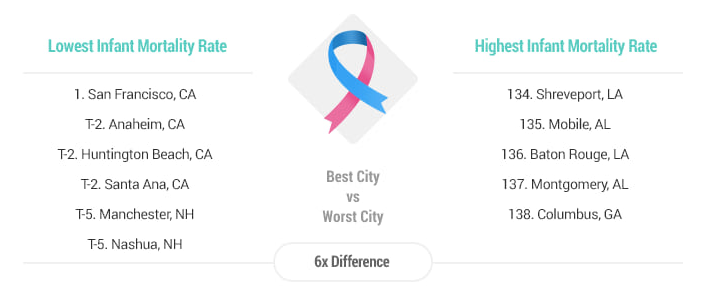 We have a very strong financial stability, education, health, safety and economic rating.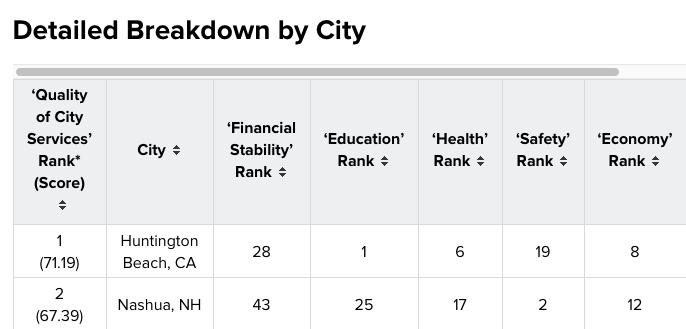 What does this mean for our residents?
Based on the numbers in the graph above, living in Nashua is a great choice. It offers excellent access to strong educational options and is known for advanced levels of healthcare. Living in Nashua is a great choice to help you live a long, happy life. And finally, Nashua is safe! It's a perfect place to settle down.
What does this mean as a physician looking for that next opportunity?
As a physician-governed, multi-specialty practice in New Hampshire, Foundation Medical Partners is well-aware of the professional appeal that Nashua can offer to new providers. This article's high ranking of our strong economic standing, financial stability and overall great "quality of life" factors simply echo what we already know.
—
Did you know that our network includes over 300 primary care and specialty providers in 60 practices with offices in communities throughout the greater Nashua area? Make the healthy life and career choice - join our ranks!