Each year, the 'Best of Souhegan Valley Region Awards' recognize local businesses and services that go above and beyond for the delivery of their product or service. In the Souhegan Valley, winners are chosen by the readers of the Cabinet Press and their publications.
This year, Southern New Hampshire Health won in TWO categories!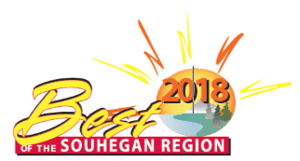 Congratulations to the SNHH winners for all of their hard work and dedication!
The Best of Souhegan Region 2018 Reception and Awards Presentation will be held on Wednesday, September 26th at Alpine Grove in Hollis.