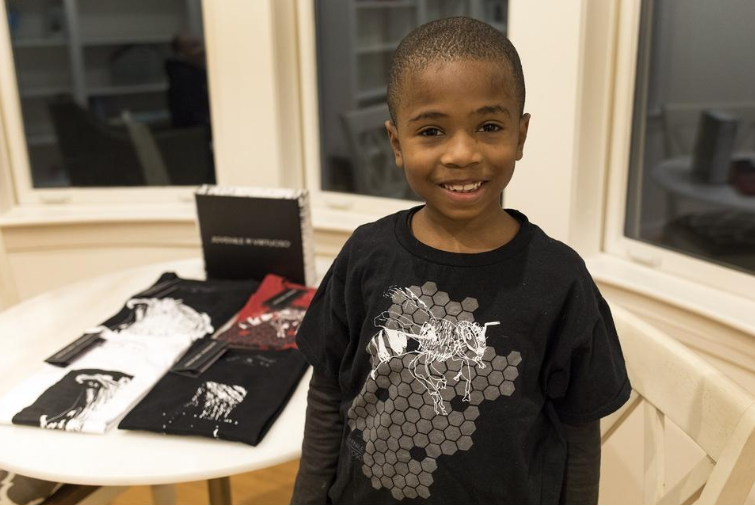 Walter Champion IV, son of Walter Champion, MD, Hospitalist at Foundation Radiology, was featured in a local newspaper recently for his work at Juvenile Virtuoso. This family-owned fashion brand features artwork of talented kids, like Walter.
At only four years old, Walter creating the company's flagship shirt design, featuring a drawing of a hippo. Not only is Walter in charge of choosing the artists that are featured by the brand, he also designs his own artwork for the collection.
Click here to read more about Walter and Juvenile Virtuoso.