Our inaugural class of medical students from the University Of New England College Of Osteopathic Medicine (UNE) is wrapping-up a successful year at SNHH. Eight medical students completed eight, six-week rotations in both inpatient and outpatient settings in Internal Medicine, Family Medicine, Pediatrics, Surgery, Behavioral Health, OB and Community Service.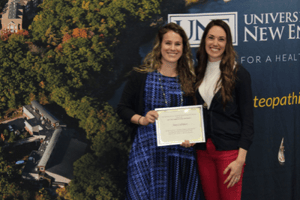 Feedback from the students and our physicians was overwhelmingly positive which has led to our teaching program being one of the most popular programs at UNE. Not only did we receive dozens of applicants for our 2018-2019 program, a number of students from this past year are coming back next year for fourth year rotations.
Amy Callahan, our third year osteopathic medical student was named "Student DO of the Year". This award honors and recognizes an osteopathic medical student who is committed to the principles of leadership, community service, dedication, and professionalism. Each school hosts their own individual selection process to choose a student who has made outstanding contributions to the osteopathic profession. To find out more on Amy Callahan and why she was chosen, click here!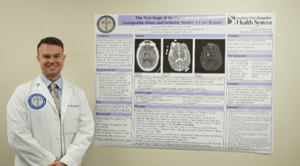 In addition, students Daniel Brodmerkel and Frank Jackson were both recognized at the Northeast Osteopathic Medical Education Network's Annual Research and Scholarship Forum for outstanding research. Brodmerkel placed second for Medical Student Case Reports for his research on "Gabapentin as a Medication of Abuse" and Jackson also placed second for his research on "Predictors of Performance on National Medical Licensing Board Exams".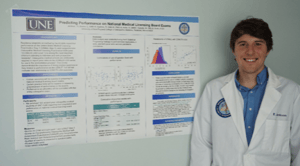 We are proud of the success of our students and look forward to welcoming our next round of third year students later this summer!
We're thankful to have such talented providers working on incredible cutting-edge projects!