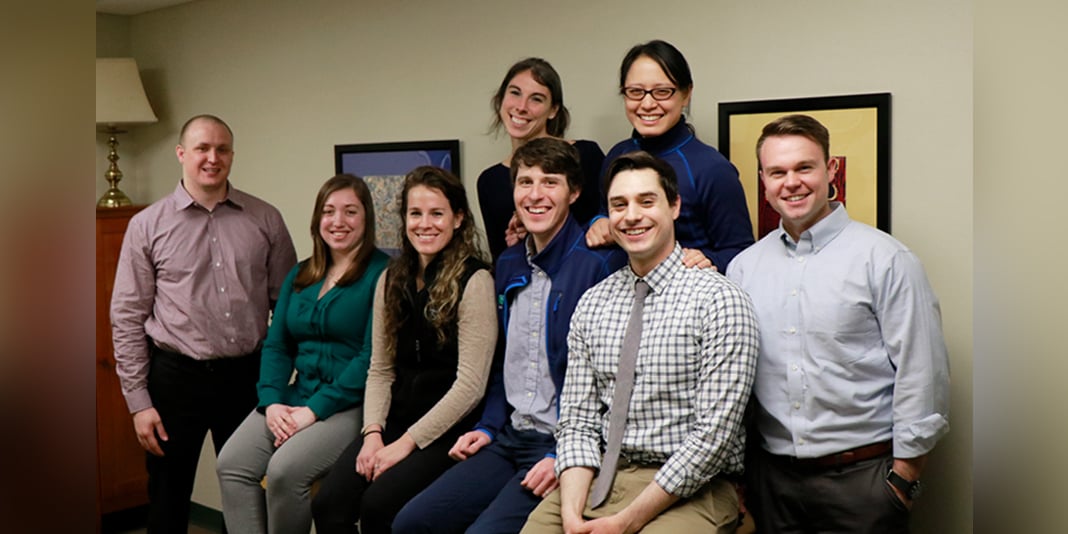 SNHH's first class of UNECOM students finished their rotations at Southern New Hampshire Health back in July 2018 and were placed into their residency/fellowship training positions by the National Resident Matching Program (NMRP) this past March.
All eight student matches are below!
Mark Kirane: Lahey (Burlington, MA) in RADIOLOGY, with intern year at Roger Williams in Internal Medicine
Kim Movsesian: Samaritan Medical Center (Watertown, NY), in Internal Medicine
Amy Callahan: Brown (RI) in Family Medicine
Frank Jackson: St. Francis Hospital (Hartford, CT) in OB/GYN
Michael Damiani: Bassett Medical Center (Cooperstown, NY) in General Surgery
Dan Brodmerkel: Stony Brook Hospital (Long Island, NY) in Emergency Medicine
Tara Formisano: Bay State Medical Center (Springfield, MA) in OB/GYN
Sophia Chan: Tufts (Boston) for PM and R (Physical Medicine and Rehab) , with intern year at North Shore Medical Center
On Saturday, May 18th, the students attended their UNECOM Hooding and Graduation Ceremony. Tara Formisano who was placed in OB/GYN at Bay State Medical Center in Springfield, MA had requested one of SNHH's providers, Jonathan Sixon, MD, to hood her. He was beyond excited to attend and congratulate Tara for all of her hard work.
Congratulations to all of our UNECOM students!