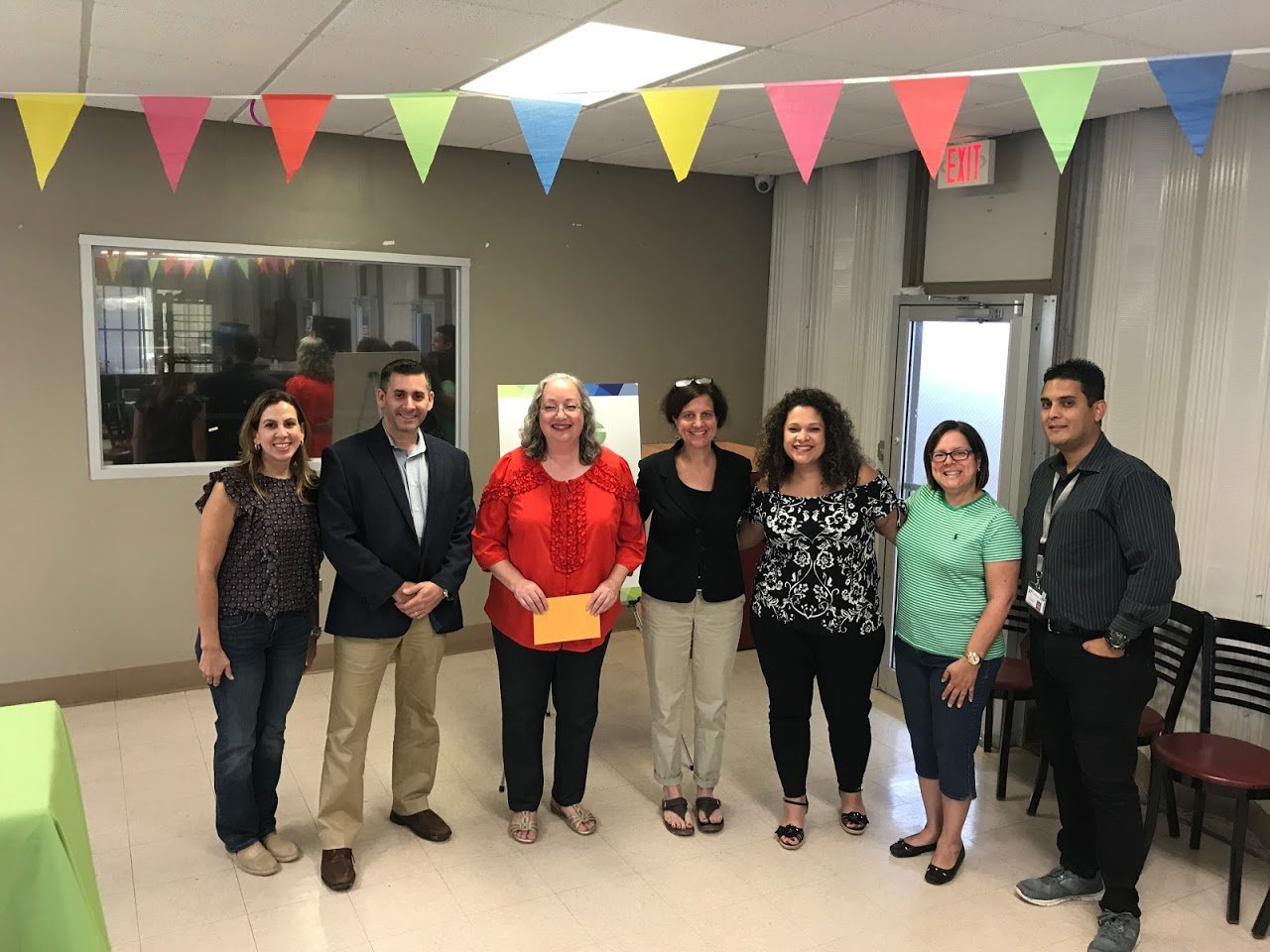 Senior leaders Sue DeSocio, Dr. Dorf and Dr. Martinez-Adorno recently traveled to Puerto Rico to visit our friends at Ryder Hospital to see their progress following the devastation Hurricane Maria caused to their hospital last year. We are humbled that in honor of our contributions they are dedicating their new Birthing Unit to the SNHH community!
Below is a recap direct from Dr. Martinez-Adorno.
"One year. It's unbelievable to me that it's been one year since Hurricane Maria and since we landed in Puerto Rico.
I remember so clearly the pall that hung over every aspect of life in Puerto Rico in December of 2017. It was Christmas time, for the people of Puerto Rico a time of jubilation, happiness, family, and celebration like no other place on Earth, and yet all was quiet that first December. Hotel lobbies were filled with National Guard troops, and contractors from all walks of life trying to help with the rescue and recovery efforts. There were no Christmas lights, no music, no happiness. People were leaving the island in droves. Everyone was in survival mode. Traffic lights didn't work, so the mere act of going out in your car took your life in your own hands. (So of course I made Mike drive as I "navigated")
When we arrived in Humacao to see Ryder Hospital and walked into that building for the first time our first impression was how welcoming the staff and employees were. The fourth, third, and second floors of the hospital were completely ruined, the first floor experienced major water damage, their ER was now partly their ICU, they'd furloughed ¾ of their staff, and the senior administrators had experienced incredible personal and family loss of life and property. You could see the stress on their faces, but were so impressed with their resilience and hope. The employees opened their arms to us on a Saturday, in the middle of their recovery, many now unemployed, some living out of a hastily packed bag with no home to go to, but willing to share with us their personal stories. They were so happy to see us and receive any help we could bring. Many of them speaking to us privately, asking that we please give whatever help to their colleague instead of them, "Because they need it more"
We came with medications and supplies and open arms wanting to know how we could help. I'll never forget the look on the face of the lead pharmacist when she realized we brought with us Albuterol and Toradol. Medications she couldn't get, as all the pharmaceutical suppliers could not deliver to Puerto Rico, and all the chains of supply were broken. Imagine an ER without Albuterol? This pharmacist had lost her home in the Hurricane, almost lost her mother who was frail and 80 yrs old, but she was at work and emotionally overwrought because we brought the medications she needed for her patients and her doctors. I can close my eyes and imagine that this is exactly how our John Foley would be, dedicated to coming to work despite his personal sacrifice, making sure everything he could do for his hospital was done, so that his doctors and patients, cared for at the medical center were ok. It was so fitting that John helped so much with establishing the list of medications we brought.
I've worked for Southern New Hampshire Health since 2004. I've always been proud to be a physician at our hospital and in Foundation Medical Partners. I've always known the people we work with are so special. My life in this community, working and caring for the people of SNHHS has been such a privilege. When Maria hit Puerto Rico, I couldn't walk down the hallway without having doctors, nurses, support staff ask me how they could help. Having leadership come to me and express a desire to help, in any way we could, was so meaningful to me personally, but also exactly a reflection of who we are. It was 100%, the Southern way. That first trip, all the people who contributed their time and efforts to that effort, the response we got from both our medical community and the community at large, the dedication of leadership including Mike Rose, Sue DeSocio, and Rob Dorf, was such an honor and touched my life in a way that was difficult to put into words.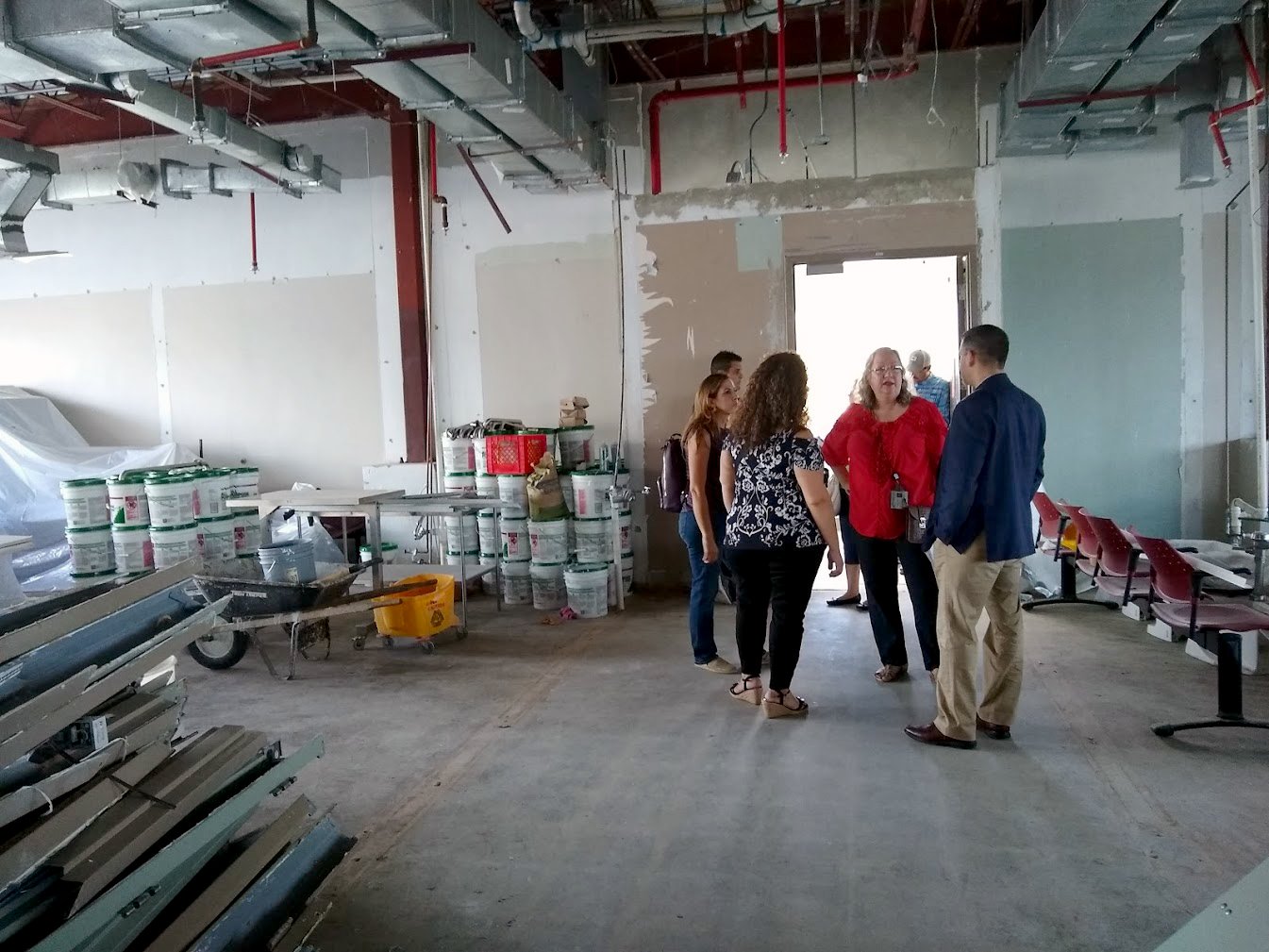 Since December 2017 we've accomplished so much for Ryder hospital. We've raised money for the employees, we've donated over 1 ton of goods and hand delivered them, we've achieved a delivery of a 40 foot shipping container filled with over 300,000 dollars of medical supplies for Ryder Hospital. What an accomplishment! What an amazing effort and effect we have had for the people of this community.
When we returned this past December, Puerto Rico was celebrating the first real holiday since the hurricane. The entire feel of the island was different, folks felt the need to celebrate the holiday as only Puerto Rico can. We were able to see Ryder start to get back on its feet. They've finished the refurbishing and remodeling of the second floor. They are starting work on the third floor which houses their pediatric and maternity unit. They've performed 100 same day surgeries since October 1, 2018. We were able to see beds and supplies we donated put to use, employees we helped now working and getting back on their feet. Ryder's leadership continued to amaze with their resilience, their hope and their determination to make the hurricane not be the death of their hospital, but the start of a rebirth that would leave them better at the end of the journey.
But at the same time I couldn't help but think of my friend Scott Cote. I've seen Foundation Medical Partners and SNHHS construct, build and finish an entire facility in less than a year under his leadership. I can only imagine the frustration he would feel if lack of funds, broken supply chains, and lack of inspection and infrastructure kept him from being able to remodel one floor in less than a year. I think about our hospital and how hard it would be for our community if we were unable to have inpatient capacity greater than 30 inpatients; unable to complete an outpatient surgery for a year; running the ER as an ICU, a psych unit, and a nursing home; seeing patients in broom closets that have been converted to outpatient offices just to service the community in whichever way we can. That is Ryder.
Ryder Hospital is just like SNHHS, a similar size which services a community just like ours. Ryder used to have maternity, surgery, cardiac cath facilities, and ICU and all that is still gone. The people of Humacao have to drive to the town of Caguas, 40 minutes away, through roads that are still suffering the effects of the hurricane to receive care. I can't help but think this is the United States of America. Puerto Rico is the United States of America. Puerto Ricans are Americans. They deserve more.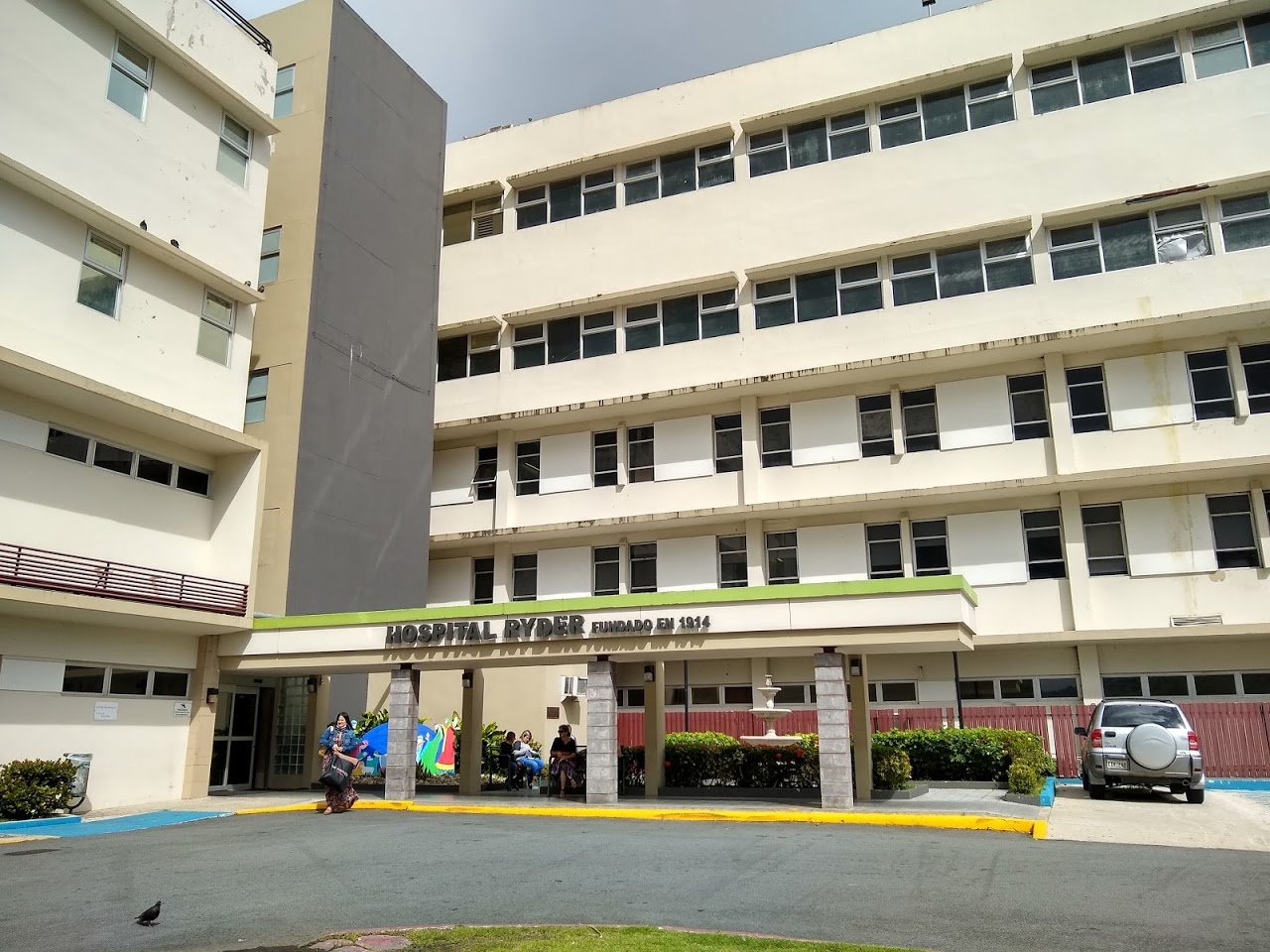 Ryder continues to suffer so very much, but face that challenge with resilience and grit and a determination to finish the job, care for the patient, and triumph in the end. I have been forever changed by them, by our effort to help them, and by the leadership team who came to me that fateful day after September 20th and asked "How can we help? Let's do this!"